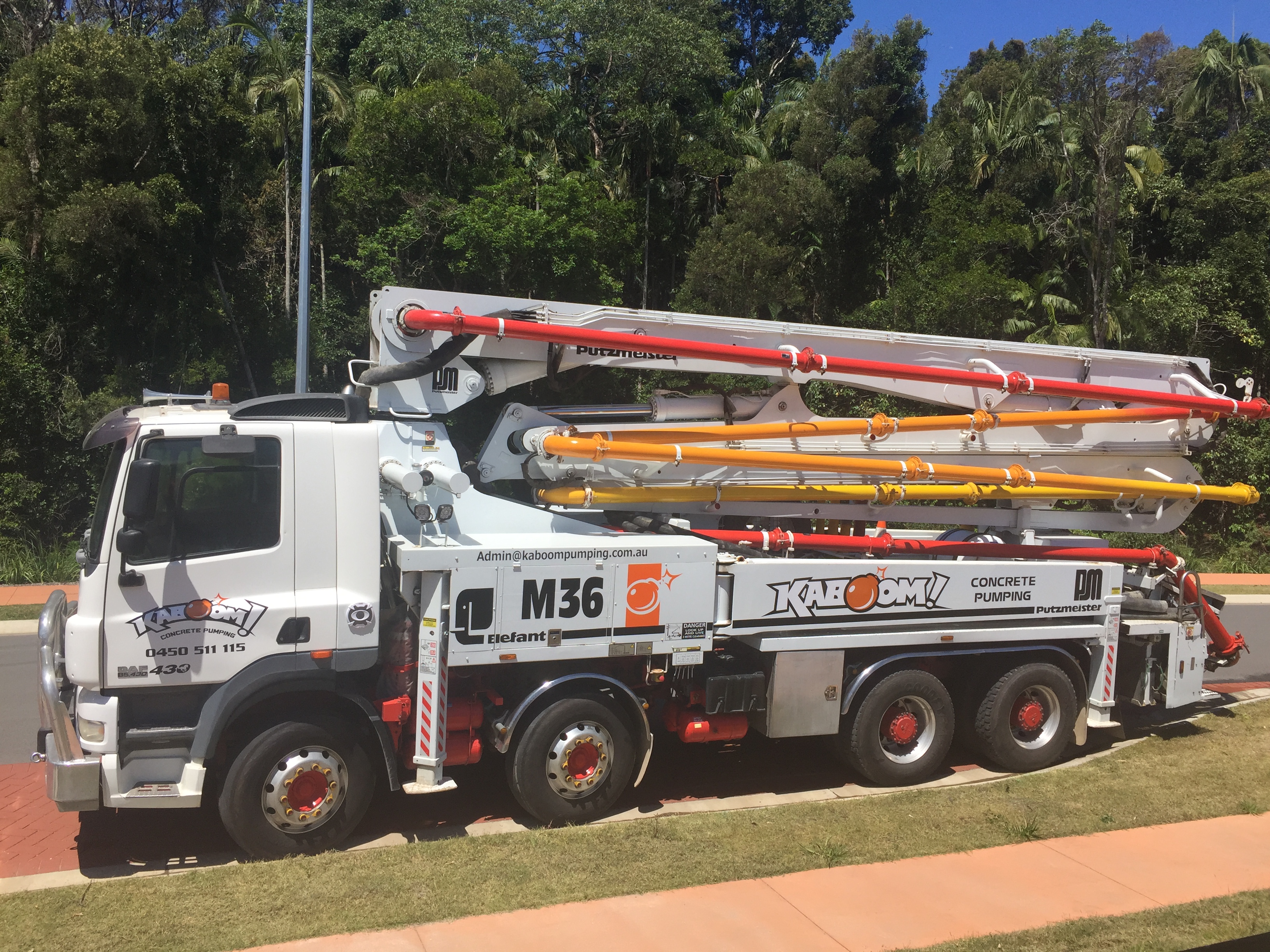 The compact & flexible Putzmeister 28 can get to your concrete job. with the versatile four section boom will pump the concrete where you need it. Equipped with Putzmeister Econo-Gear allowing for improved fuel efficiency by performing operations like pumping & setup at a lower engine speed.  this reduces stress and wear & helps lower the noise.
Rod side strokes per minute
35
HEIGHT & REACH
Vertical reach 89′ 7″ (27.31m)
Horizontal reach 78′ 1″ (23.80m)
Reach from front of truck 69′ 2″ (21.08m)
Reach depth 54′ 6″ (16.61m)
Unfolding height 27′ 21′ 4″ (6.50m)
1st section articulation 90°
2nd section articulation 180°
3rd section articulation 250°
4th section articulation 248°
1st section length 23′ 0″ (7.00m)
2nd section length 18′ 4″ (5.59m)
3rd section length 18′ 4″ (5.59m)
4th section length 18′ 4″ (5.59m)
Rod side output 117 yd³/hr (90m³/hr)
Piston side output 78 yd³/hr (60m³/hr)
Rod side pressure 1015 psi (70 bar)
Piston side pressure 1537 psi• (106 bar•)
Material cylinder diameter 8″ (200mm)
Stroke length 55″ (1400mm)
Rod side strokes per minute 35
Piston side strokes per minute 23
We make Sure your Concrete is as pumped as we are!
Kaboom Concrete Pumping has the experience and knowledge to get your job done right. We have been a cemented part of South East Queensland concrete pumping industry since our establishment. 
We have experience on a large range of jobs from day-care to parking lots, to commercial high-rises. with our extensive fleet of trucks our booms will reach you!