If you are building with concrete and you doing something larger than a post hole chances are you will need a concrete pump.
Let us blow you away with our concrete pumping services! our fleet of trucks has you within reach.
whether it's a house slab or a high rise construction our range of trucks from the Putzmeister 28 to the massive Putzmeister 5 Stage.
Check out these video of what our trucks are capable of
Our fleet of concrete pumping boom trucks servicing the Boom pumping needs of South East Queensland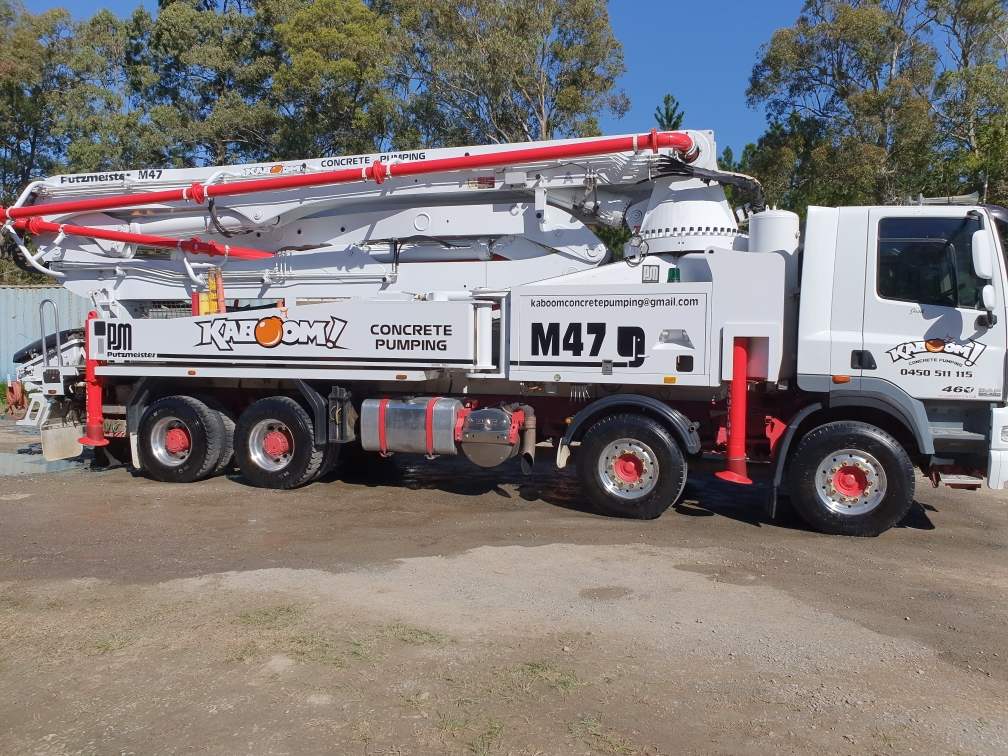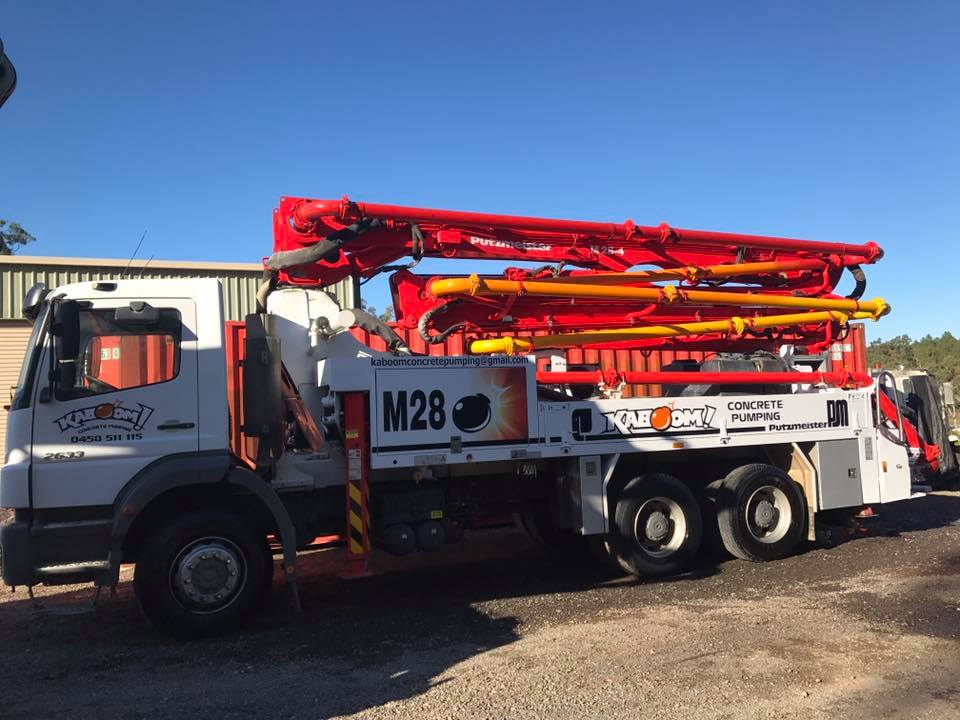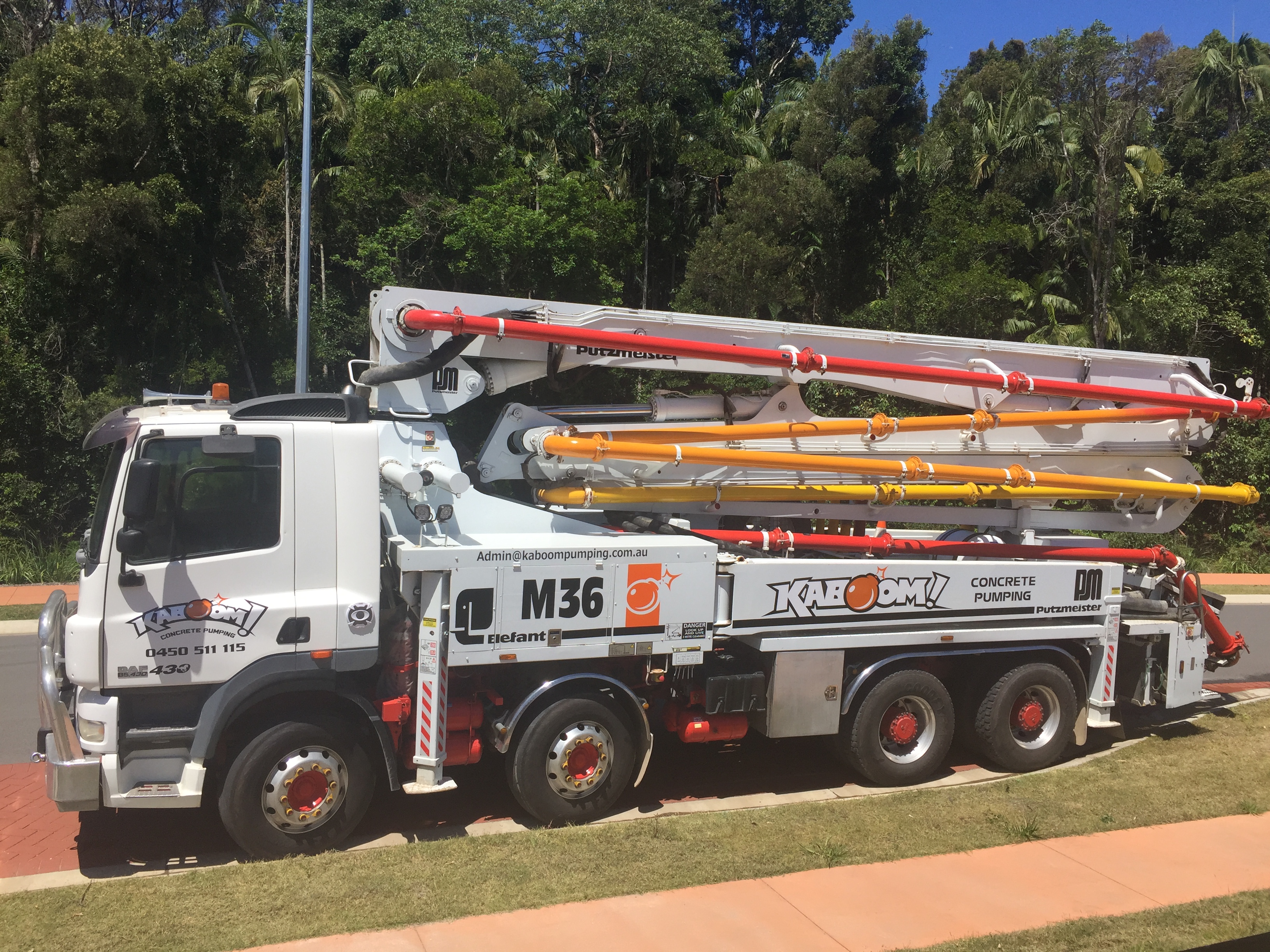 Part of the reason why Kaboom is the boom in the concrete pumping industry on the Sunshine Coast is that we have detailed and through safety and environmental plans for our operations for more information about our operating procedure, head over to our resources to learn more.
If you are interested in high quality, long lasting results that are delivered on time and budget contact us for you.
We make Sure your Concrete is as pumped as we are!
Kaboom Concrete Pumping has the experience and knowledge to get your job done right. We have been a part of the Sunshine Coast concrete pumping industry since our establishment.
We have experience on a large range of jobs from day-care to parking lots, to commercial high-rises. with our extensive fleet of trucks our booms will reach you!