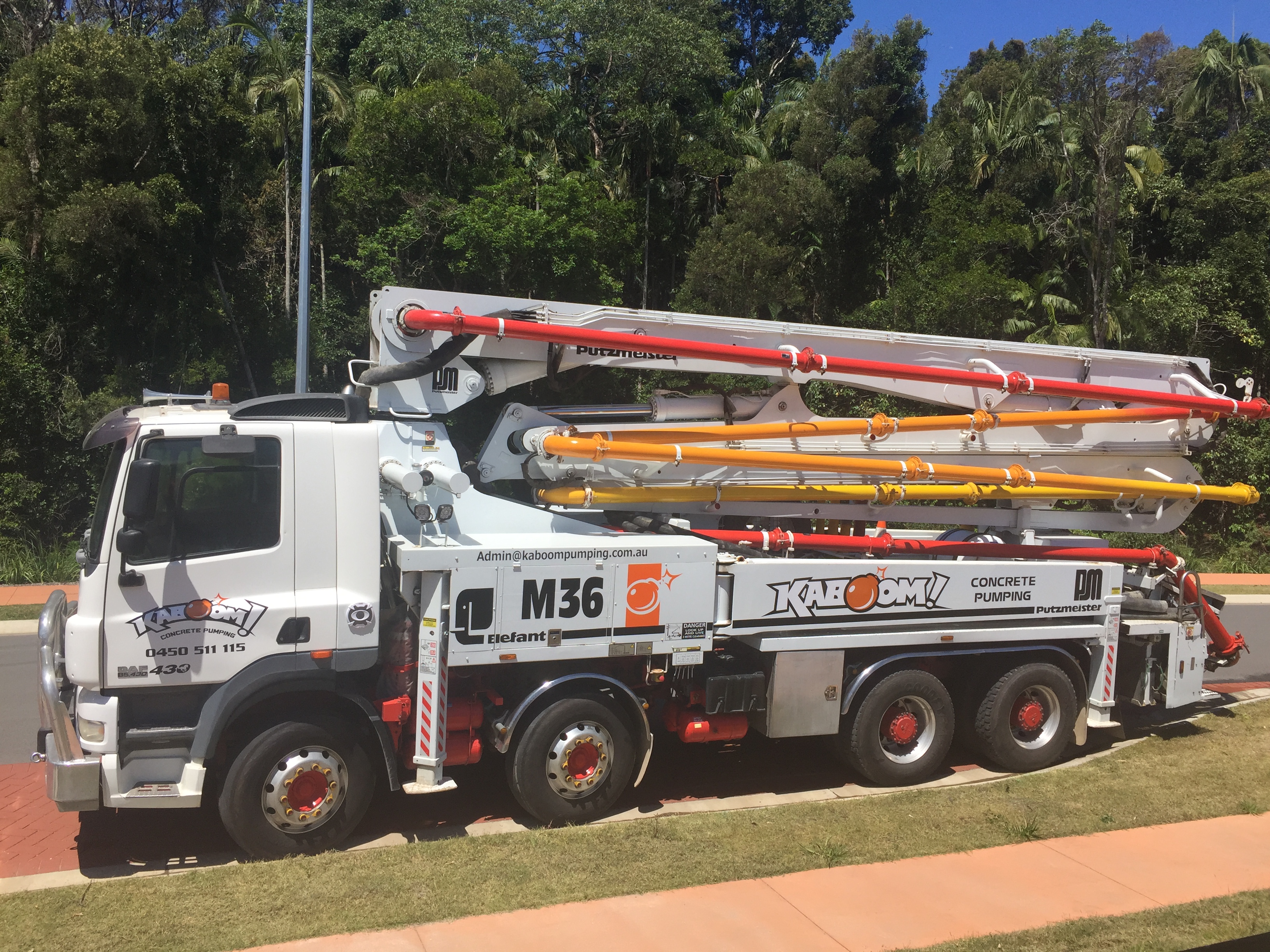 The Putzmeister 36 is one of the best selling models of trucks offered by Putzmeister. This is due to its incredible versatility & small footprint. equipped with a state of the art free flow hydraulic system, the Putzmeister 36 will outperform all others in its class.
Total Width
8′ 2″ (2.50m)
Front Axle Weight
18,164 lbs (8,239kg)
HEIGHT & REACH
Vertical reach 116′ 10″ (35.61m)
Horizontal reach 103′ 0″ (31.39m)
Reach from front of truck 94′ 10″ (28.91m)
Reach depth 78′ 5″ (23.90m)
Unfolding height 27′ 11″ (8.51m)
1st section articulation 104°
2nd section articulation 180°
3rd section articulation 253°
4th section articulation 225°
We make Sure your Concrete is as pumped as we are!
Kaboom Concrete Pumping has the experience and knowledge to get your job done right. We have been a part of South East Queensland concrete pumping industry since our establishment. 
We have experience on a large range of jobs from day-care to parking lots, to commercial high-rises. with our extensive fleet of trucks our booms will reach you!